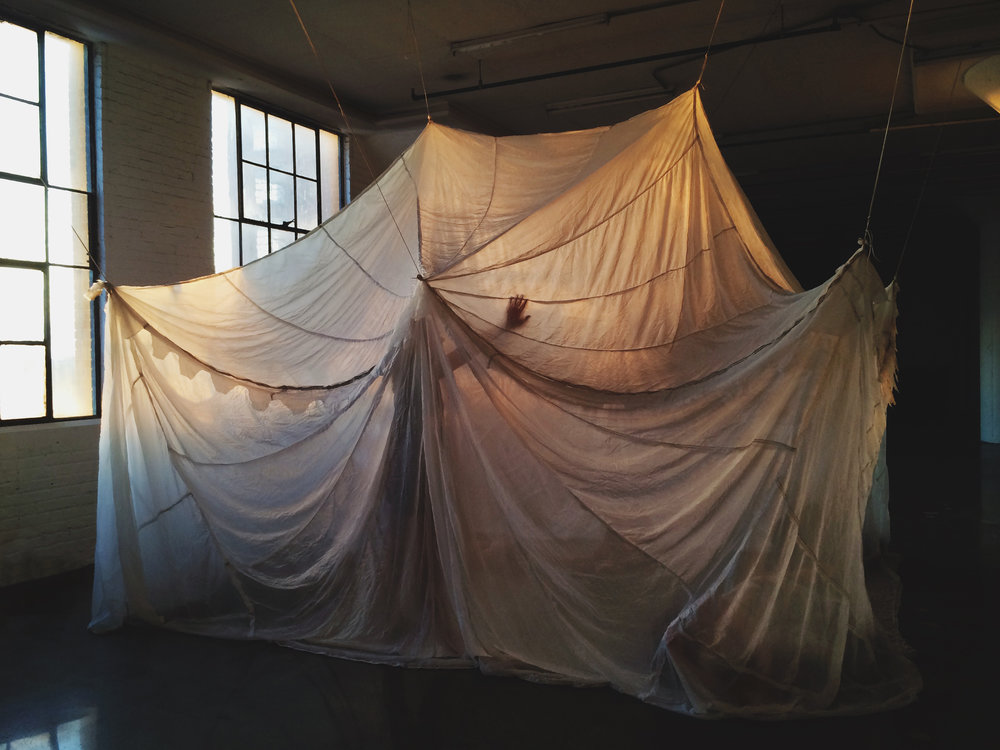 Under the Cover of Darkness 2016
Mana Contemporary, Chicago


3 hour performance at sunset, 8 dancers, hand-sewn silk revival tent. Performers cycled through gestures studied from Evangelical revivals and ecstatic mobs.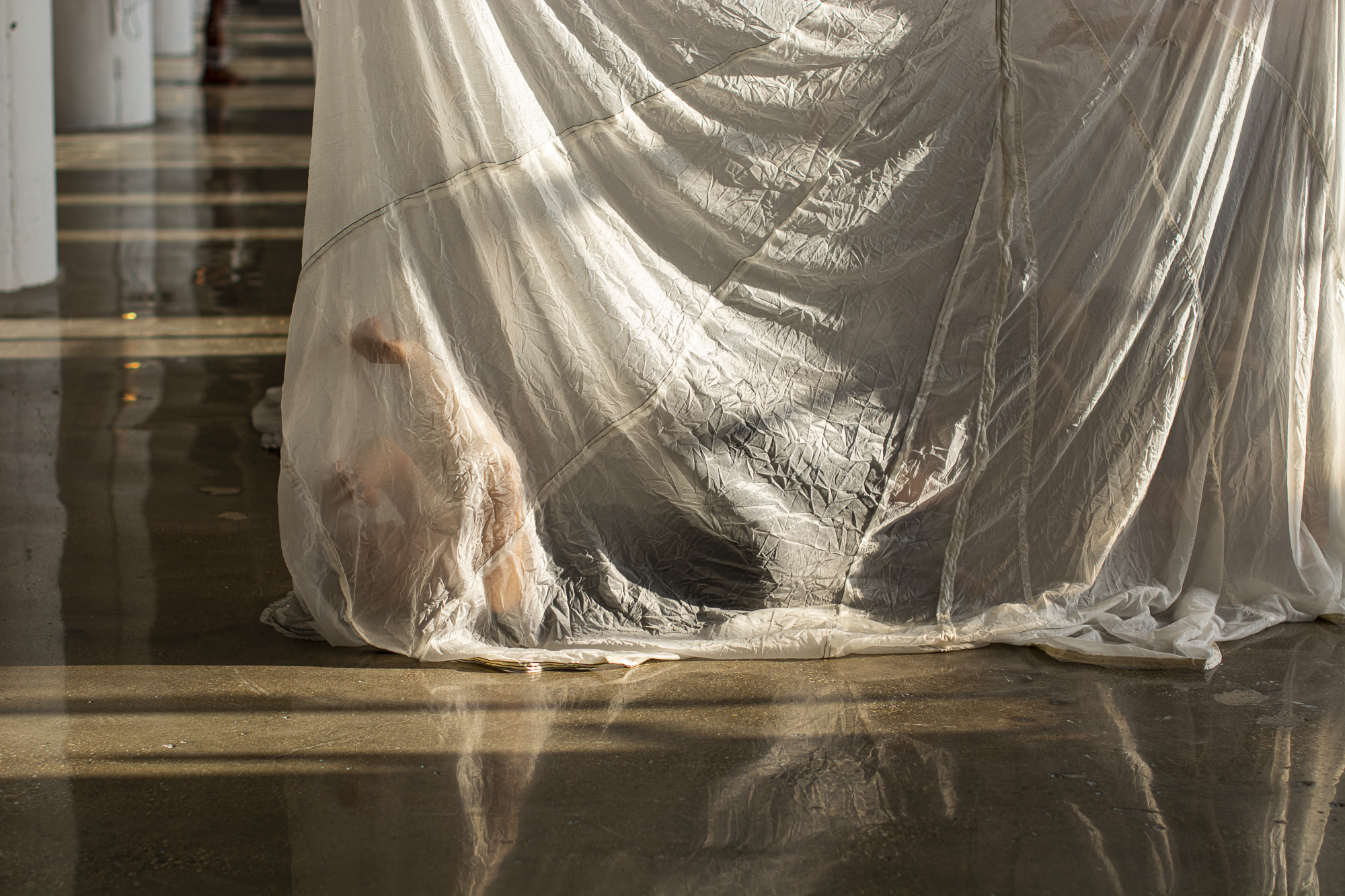 Special thanks to Polly Jane, Abena Motaboli, Verónica Casado-Hernández, Maria Luísa Conlon, Lesley Keller, Sophie Leddick, & Chloe Cuccinotta.